Our Team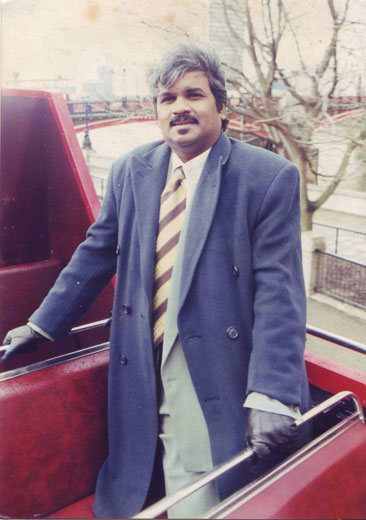 SIVA KUMAR G – GROUP MANAGING DIRECTOR
With 33 years of experience in the local and foreign communications industry, Siva has completed his stints with a number of leading local print media from the days of The Straits Echo and The National Echo to The People's Mirror in Kuching before engaging with the New Straits Times and participating in the launch of The Sun before he was appointed Chief Operating Officer and Managing Editor of The Eastern Times in Kuching, Sarawak.
A journalist by discipline and qualification, Siva is credited with credentials in journalism in the United Kingdom and newspaper economics in Australia besides being a pioneer and implementer in the trained field of fully electronic newspaper desktop publishing systems. As a media practitioner, his PR experience includes providing and implementing PR and media strategies for the Sarawak State Government since 1985 right up till the ninth Sarawak State Election in 2006.  Currently he leads the Asia PR team in managing "covert operations" for our clients.  He is also the author of the books Rumble in the Jungle (1987) and Taib – Vision For Sarawak (1992).
In 2013, AsiaPR opened a branch office in Kuching, Sarawak with its operations conducted at Level 5, Riverbank Suites, Jalan Tunku Abdul Rahman, Kuching and subsequently opened a marketing office in RHB Plaza in 2014.
The company expanded and moved its branch operations to its present base at No 570, Lot 2016, Jalan Wan Alwi, Tabuan Jaya , 93350 Kuching , Sarawak.
In November of 2015, AsiaPR moved its head office operations to Kuching with volume of work and operations expanding in the state of Sarawak.
The company's signature product in 2015 is the authorised biography of former Chief Minister and present Head of State Tun Pehin Seri Haji Abdul Taib Mahmud entitled TAIB – THE VISIONARY.
In 2014, AsiaPR expanded to Cambodia and opened a branch office in Phnom Penh centred at 71, Street 240, Sangkat Chaktomuk, Khan Daun Penh, Phnom Penh.
This was in line with the company's engagement with CIMB Thailand which saw its involvement in CIMB Cambodia and subsequently in the soon to be launched CIMB Vietnam in the city of Ho Chih Min.
The shareholding of the company after the restructure is as follows with its owner and Group Managing Director Mr Siva Kumar G, holding majority shares with 60 per cent equity.
This is followed by
SHAREHOLDERS
Krishna Kumar M
Senior PR Manager 25%
Gopinath M 15%
and
Haji Ahmad Rony Assim
Director 5%
In 2014, ASIAPR set up a wholly-owned subsidiary company APR NEW MEDIA SDN BHD to handle publishing, editorial work and advertising.
It is presently in the process of setting up APR INVESTMENTS SDN BHD.
The organisation structure at management level of ASIA PR is as follows:
Siva Kumar G
Group Managing Director
Krishna Kumar M
Senior PR Consultant
Francis Lee
General Manager
Sampuranam Rethan
A Rony Assim
Editorial Operations

PR Consultant
Ahmad Nazri Ibrahim
The organisation structure at operational level of ASIA PR is as follows:
KL Office
Arcaana Nyanasegran
PR Executive, Admin and Finance
Kuching Office
Meddici Liniel Repong
Senior PR Executive and Admin
Kamarulzaman Che Ujang
PR Assistant
Liason Officer (Media & PR)
                                               Our Contact Details:
Kuching Office location:
Kuala Lumpur Office location:

ASIA PUBLIC RELATIONS SDN BHD Block B6-3-1, Jalan 5/101C, 5th Mile, Cheras Business Centre, 56200 Kuala Lumpur.
+603-91325849 | +603-91323464
Note: This company profile is to be read together with ASIA PUBLIC RELATIONS SDN BHD – CORPORATE PROFILE.