Current Clientele

The Central Bank of Malaysia (Malay: Bank Negara Malaysia), abbreviated BNM, is the Malaysian central bank. Established on 26 January 1959 as Bank Negara Tanah Melayu, its main purpose is to issue currency, act as banker and adviser to the Government of Malaysia and regulate the country's financial institutions, credit system and monetary policy. Its headquarters is located in Kuala Lumpur, the federal capital of Malaysia.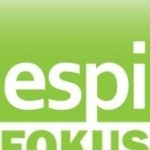 An event management company that was established back in 2003 by a bunch of guys who shared the same concept of marketing through events and special programs.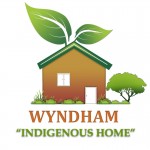 Wyndham Homes Sdn Bhd is a Malaysian company and the Technology Partner with Deutsche Composite GmbH German – (Holdings). Wyndham is the first to manufacture 'Composite Panel' for housing construction and is a proud sole proprietor to transform such technology towards Industrialize Building System (IBS) as a Malaysian product "Buatan Malaysia". We are the exclusive license holder for composite housing technology with all rights to design, manufacture, construct and market the product for Asian Region and Middle East with the Trade Mark of "MyWall".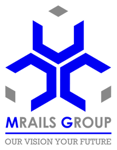 MRAILS GROUP (MRAILS) is a leading international conglomerate that is well diversified into Infrastructure, Property Development, Marine Engineering and Telecommunication. Our main activities are Railway Upgrades and providing Locomotion Technology, supplying affordable precast concrete and prefabricated Housing Solutions, Mixed and Commercial Development, Sand Dredging and Washing, Land Reclamation, and Telecommunication Termination Services. With strong leadership and an experienced team of professionals, MRAILS is growing rapidly, specifically in the Asian & African regions.
| | | |
| --- | --- | --- |
|   IBC SOLAR | | |
---
A company which has made its mark in implementing green technology via their solar hybrid systems found most ideal for the rural interiors of Sarawak and Sabah. The maiden project in Kerapa Spak in Sarawak's Betong Division is strongly laced with our messaging and perception-building to promote green technology as a long term solution to power up longhouses using a cheap and alternative solar energy.
| | | |
| --- | --- | --- |
| ARIANESPACE | | |
---
World's leading   commercial satellite launcher which had the honour of putting Malaysia into the space age by launching communications satellites, Measat 1 and 2,  in 1996, continues to engage Asia PR to advise them on the local satellite industry and also ensure that they will continue to be in the radar of all the decision makers in this country.
| | | |
| --- | --- | --- |
| NAIM HOLDINGS BERHAD | | |
---
The Company is the holding company for its 100% owned subsidiary, Naim Cendera Sdn Bhd (NCSB), which is primarily involved in property development and construction.  It focuses its business efforts on three principal areas: integrated property developments combining residential, commercial and industrial properties with infrastructure and public amenities; contracting of construction, civil engineering and infrastructure projects; and oil and gas through investment in Dayang Enterprise Holdings Berhad.
| | | |
| --- | --- | --- |
| SAPURA GROUP | | |
---
A Malaysian-grown technology-based organization, the company started out as a telecommunications infrastructure and service provider and the group has expanded and diversified its businesses across five major business areas namely Secured Communications, Oil and Gas, Automotive, Education and Lifestyle.
| | | |
| --- | --- | --- |
| T-SYSTEMS | | |
---
A subsidiary of Deutsche Telekom of Germany, our assignment entailed promoting the company as one of the largest employers in Cyberjaya and promoting a platform for attracting undergrads to sign up to join T-Sytems.
| | | |
| --- | --- | --- |
| PROXCEL SDN BHD | | |
---
A joint-venture company between Felda Global Ventures and the iA Group, we undertook an awareness programme with messaging in the media tailored towards changing trends in the ICT ecosystem.
| | | |
| --- | --- | --- |
| SEDA | | |
---
The Sustainable Energy Development Authority not only moved into its new office in Putrajaya in late 2012 but took that opportunity to launch the FiT (Feed in Tariff)
| | | |
| --- | --- | --- |
| THE ACADEMY OF SCIENCES MALAYSIA | | |
---
A high profile research think tank of the Malaysian government which launched the much awaited Rare Earth Report in late 2010 and with its came our messaging on the future green economy behind rare earth processing amidst the controversy of the Lynas Rare Earth Plant in Gebeng, Pahang.
| | | |
| --- | --- | --- |
| TECHNOLOGY PARK MALAYSIA | | |
---
Our involvement focussed on rebranding the site as a leading ICT hub in the Klang Valley and the achievements of TPM as a research and development arm of the government.